SBT5 MP5 Folding Pistol Brace
SB Tactical
SB Tactical currently offers nine Stabilizing Brace for firing large frame pistols. They are made from high quality elasto-polymer and manufactured to closed tolerances to fit all pistols equipped with an AR-style buffer tubes 1 inch to 1.2 inches in diameter. The Stabilizing Brace uses the shooter's forearm to provide significant support and balance, thereby minimizing shift and spin that affect accuracy. A flexible cuff with two adjustable nylon straps allows the braces to be custom fit to any user. If you are looking for the best Pistol Brace this just may be the brand for you.
Description
MP5 Pistol Brace by SB Tactical

Features
Designed for firing one handed

Installs easily, just by loosening the pistol grip bolt

Improves accuracy and stability
Based on the iconic Brügger and Thomet side-folding stock for the MP5 series, the SBT5 Pistol Stabilizing Brace enhances your MP5 pistol with an integral, side-folding mechanism. The SBT5 fits MP5/MP5K Reverse Stretch Clones and comes ready to install.
SBT5 Side Folding Brace Includes:
Each brace comes assembled ready to install no assembly required
Dreamed Up, Designed, Manufactured & Assembled 100% In The USA
B&T inspired design & styling
The finest folding pistol brace option for your HK MP5
Seamless styling adds elegance & operator utility
Features several sling attachment points
Fully adjustable nylon stabilizing strap
Integrated B&T brace adapter installed
ATF Compliant, veteran designed
10.2" in length, 1.25" max width 12.4 .oz
699618782516
Fits all HK MP5 & Reverse Stretch Style Pistols & Clones:
HK MP5, Z5-RS, Omega
MP5 40/10
Z43 .556/223 Pistols (Not for use suppressed or with buffered carriers)
Clones or other custom pistol builds
The MP5 side folding style pistol stabilizing brace, pistol arm brace is a shooters aid that is designed to improve the single-handed shooting performance of the HK MP5 or other roller locked style firearms. This veteran-designed, U.S. manufactured brace enhances accuracy and reduces felt recoil when used properly. Made from aluminum and high-quality, elasto-polymer, the SBT5 is manufactured to HK/B&T tolerances. Please Read all instructions prior to installing your brace. HK clone receiver specs can vary slightly from Firearm to Firearm. Thus, Brace adapters may fit tightly and/or push pins / plates may not align well, without fitting. In this case modification to the inside of the SB brace adapter may be required or assistance from a qualified gunsmith.
Note: Adaptor may slightly vary from pictures.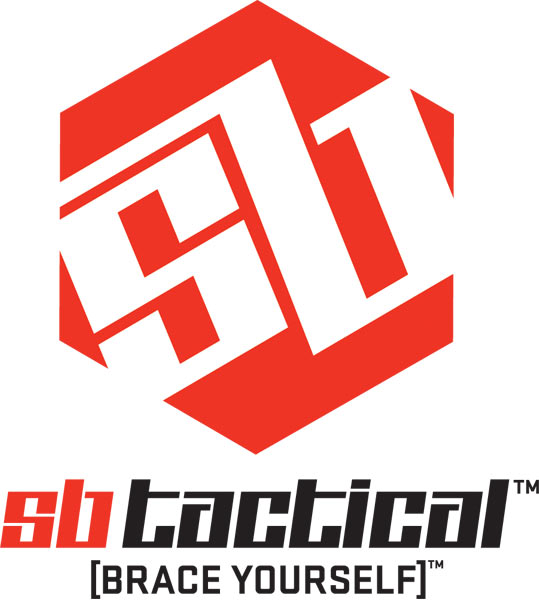 Listing is For SB Tactical stabilizing brace Only, Pistol Not Included .
Please Note: This Pistol Stabilizing Brace is NOT A STOCK
WARNING: This product can expose you to Lead, which is known to the State of California to cause cancer and birth defects or other reproductive harm. For more information go to - www.P65Warnings.ca.gov
Other items you may like