News Flash : Orders may take 5- 7 Business days to ship out. Due to the COVID-19 virus impact on the workplace and overwhelming order volume the following terms are in force, We will NOT be able to modify orders after they are placed so please make sure you are committed to your order. If you request to cancel and order after it has been placed it will be subject to a cancellation fee. Please ensure all items in your cart are correct along with your billing/shipping details. We will not change FFLS after you have assigned them to your order so please do your homework before you place the order. Orders can not be modified, changed, added to or altered once placed. Thank You!
SB Tactical AR15 PDW Pistol Brace
SB Tactical
SB Tactica currently offers nine Stabilizing Brace for firing large frame pistols. They are made from high quality elasto-polymer and manufactured to closed tolerances to fit all pistols equipped with an AR-style buffer tubes 1 inch to 1.2 inches in diameter. The Stabilizing Brace uses the shooter's forearm to provide significant support and balance, thereby minimizing shift and spin that affect accuracy. A flexible cuff with two adjustable nylon straps allows the braces to be custom fit to any user.
In stock options to consider
Description
SB Tactical AR15 Pistol Brace, SBT PDW-01-SB BRACE

SB Tactical's SB PDW Adjustable Pistol Stabilizing Brace adds a new dimension to "The Brace" - three-position length adjustment. Just like the original brace, the SB PDW can be strapped comfortably around your forearm to give you better control of your AR-15 pistol so you can shoot it more accurately one-handed. (Helps prevent fatigue during long range sessions, too.)

Also like the original, the SB Tactical SB PDW Adjustable Pistol Stabilizing Brace can shouldered like a traditional stock for a third point of contact to stabilize the pistol when taking fast shots. And the adjustable length lets you set up a fit that's just right for you.
3 pre-set length positions

Pistol buffer tube is built in

Compatible with M4-carbine type buffer and standard mil-spec bolt/carrier group

Nylon strap adjusts for comfortable, custom fit
The SB Tactical SB PDW Adjustable Pistol Stabilizing Brace helps you get maximum enjoyment from shooting your AR-15 pistol.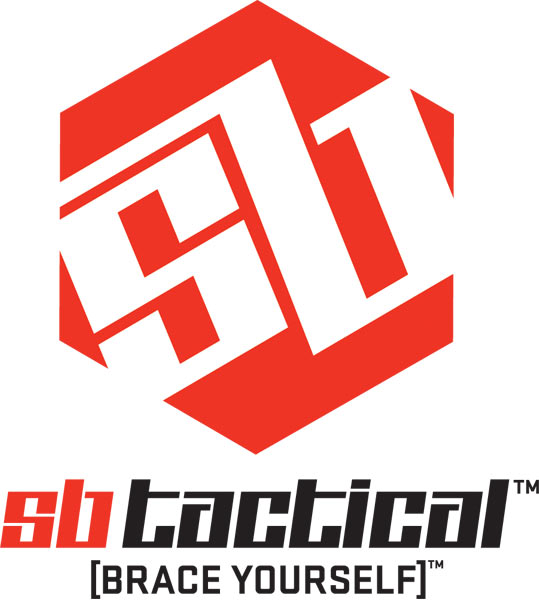 Listing is For SB Tactical stabilizing brace Only, Pistol Not Included.
Please Note: This Pistol Stabilizing Brace is NOT A STOCK
WARNING: This product can expose you to Lead, which is known to the State of California to cause cancer and birth defects or other reproductive harm. For more information go to - www.P65Warnings.ca.gov
Related products