News Flash : Orders may take 4 -5 Business days to ship out. All items are in high demand and limited supply . We are working to restock as quickly as possible and please sign up for the Notify Me list . Please Stay Safe during these Challenging times !
SB Tactical AR15 PDW Pistol Brace
SB Tactical
SB Tactica currently offers nine Stabilizing Brace for firing large frame pistols. They are made from high quality elasto-polymer and manufactured to closed tolerances to fit all pistols equipped with an AR-style buffer tubes 1 inch to 1.2 inches in diameter. The Stabilizing Brace uses the shooter's forearm to provide significant support and balance, thereby minimizing shift and spin that affect accuracy. A flexible cuff with two adjustable nylon straps allows the braces to be custom fit to any user.
Description
SB Tactical AR15 Pistol Brace, SBT PDW-01-SB BRACE

SB Tactical's SB PDW Adjustable Pistol Stabilizing Brace adds a new dimension to "The Brace" - three-position length adjustment. Just like the original brace, the SB PDW can be strapped comfortably around your forearm to give you better control of your AR-15 pistol so you can shoot it more accurately one-handed. (Helps prevent fatigue during long range sessions, too.)

Also like the original, the SB Tactical SB PDW Adjustable Pistol Stabilizing Brace can shouldered like a traditional stock for a third point of contact to stabilize the pistol when taking fast shots. And the adjustable length lets you set up a fit that's just right for you.
3 pre-set length positions

Pistol buffer tube is built in

Compatible with M4-carbine type buffer and standard mil-spec bolt/carrier group

Nylon strap adjusts for comfortable, custom fit
The SB Tactical SB PDW Adjustable Pistol Stabilizing Brace helps you get maximum enjoyment from shooting your AR-15 pistol.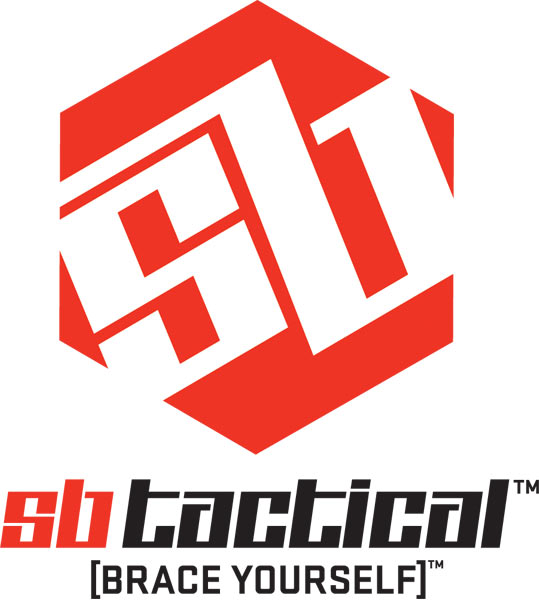 Listing is For SB Tactical stabilizing brace Only, Pistol Not Included.
Please Note: This Pistol Stabilizing Brace is NOT A STOCK
Related products